18th – 20th May 2018  | Mackay Showgrounds, Mackay QLD

The 2018 Mackay Expo (Incorporating Mackay Home Show and Caravan, Camping Expo) is the largest event of its kind in the Mackay Region. A wide variety of local and national businesses will be on display at the Mackay Showgrounds from the 18th to 20th of May 2018. The home show component of this event showcases products and services for the home and outdoor living, solar, tanks, pools and spas, kitchens, air-conditioning, blinds, builders, finance, builders and more. Plus the Caravan and Camping Expo will see the latest and greatest caravans, camper trailers, motorhomes, boating, fishing and camping gear on show, with great show only specials.
EXHIBITOR INFORMATION PACK
Grab your copy of the Mackay Expo Exhibitor Pack which contains all important event information, site pricing, maps and more!
EXHIBITOR ENQUIRIES FREECALL 1800 671 588
2017 EVENT STATISTICS
Statistic data received from polled 2017 exhibitors and visitors who subscribed to the event newsletter.
Australian Events produced 13,500 full colour Event Directories, with 8,250 which was inserted into the Daily Mercury and distributed throughout the Mackay Region. A further 5,250 copies of the Event Guide were printed and handed out to attendees at the entrance to the event.
Was this event Expo important to the promotion of your business?
How would you rate the sales and leads you received at this event?
How would you rate the promotion of this event?
How would you rate this events success overall?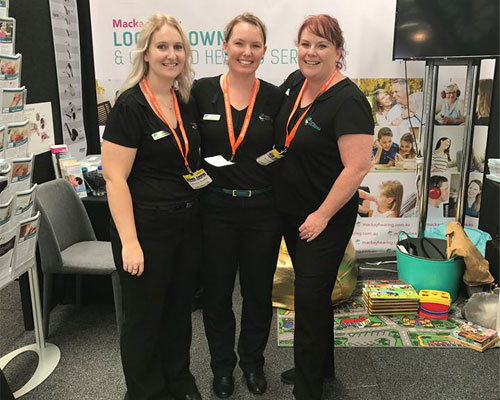 This was the first time at this event for us and we were extremely happy with the results. We will definitely be attending again next year.
Raylene
A very successful home and outdoor show. All staff just so helpful. The advertising in the event guide, sent out pre-show, works to create good sales at the event.
Ross
As usual, Australian Events (Mackay Homeshow) was a huge success for our business. The weather started out very ordinary but had cleared by Saturday and Sunday allowing the patrons to come in their droves. A job WELL DONE Australian Events. See you in Rocky!
Jeff
Australian Events put on a great show with a diverse range of exhibitors.
Cait
Simply complete the form and an Australian Events representative will be in contact with you shortly!
EXHIBITOR ENQUIRIES FREECALL 1800 671 588
How would you rate this event overall?
Are you likely to attend this event again next year?
Did you make any purchases at this event?
Do you intend to make any purchases at a later date from an exhibitor you saw at this event?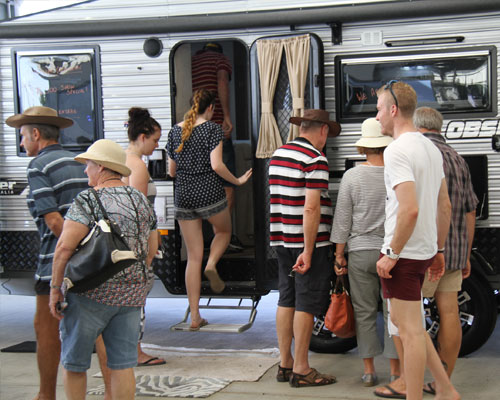 MAIN PRODUCTS OF INTEREST
Camping Equipment & Accessories

67%

Caravans

53%

Auto & 4×4 Accessories

35%

Boats & Fishing Accessories

35%

Camper Trailers

31%

Vehicles, Utes & 4×4's

27%

Motorhomes & Campervans

20%

Electronics & Communications

20%

Solar Energy & Heating

16%

Amnings & Blinds

12%

Bathrooms & Plumbing

12%

Homewares

12%

Pools, Spas & Accessories

12%

Renovations & Accessories

12%

Tourism & Holiday Destinations

12%

Flooring & Carpet

10%

Builders & Contractors

8%

Garages, Patios & Sheds

8%

Gardening & Landscaping

8%

Health & Lifestyle Products

8%

Roofing & Guttering

8%

Security & Screens

8%

Beds & Bedding Accessories

6%

Indoor & Outdoor Furniture

6%

Airconditioning

4%

Insurance & Financial Services

4%
We had a lovely time at the expo. Came home with new lambswool seat covers.
Rhonda
We enjoyed all the displays, we left buying our dream caravan.
Sandra
Great event will go again next year.
May
We went to look and compare but we ended up purchasing a caravan.
Dallas
Great event, plenty of vendors. Very well organised.
Darcy
We had a great time at the expo and enjoyed everyone's uptempo attitudes even though it rained the whole time we were there!
Breanna
Good variety of equipment.
Gary
EMAILS SENT OUT TO SUBSCRIBERS
Our popular Email Newsletter Club consists of patrons who have joined to receive information about the event. Featured exhibitors, list of exhibitors, entertainment, competitions and prizes were continually promoted within these emails sent out daily and weekly leading up to the event.
Stay up to date with event information PLUS go into the draw to win family passes to the event and more!
WEBSITE STATISTICS
(WEEK OF EVENT)
Fill out the form to get more information about exhibiting at the Mackay Expo!
EXHIBITOR ENQUIRIES FREECALL 1800 671 588