HOME – LIFESTYLE – OUTDOOR ADVENTURE
The 2021 Mackay Expo, (Mackay Home Show and Caravan, Camping Expo) is the Mackay Region's largest and best-attended event of its kind.
Over 12,700 local shoppers and outdoor adventure enthusiasts return annually to view, compare and purchase everything from home and lifestyle products and services through to the very latest caravans, camper trailers, auto & 4×4 accessories, garden, health products, gadgets and loads more.
The pavilion will play host to the annual Home Show, while outdoors, patrons will be treated to one of the largest displays of outdoor adventure retailers to be seen in the Mackay Region, complete with daily entertainment and major competitions.
The Mackay Home Show and Caravan, Camping Expo consistently delivers sales, leads and positive results for participating businesses. 16-18 October 2020, Mackay Showgrounds.
EXHIBITOR INFORMATION PACK
2020 EVENT STATISTICS
Statistic data received from polled 2020 exhibitors and visitors who subscribed to the event newsletter.
Are events like the Mackay Expo important to your sales strategy in the current economic climate?
How would you rate the sales and leads you received at this event?
How would you rate the promotion of this event?
Good – Excellent

100%

100%
How would you rate this event's success overall?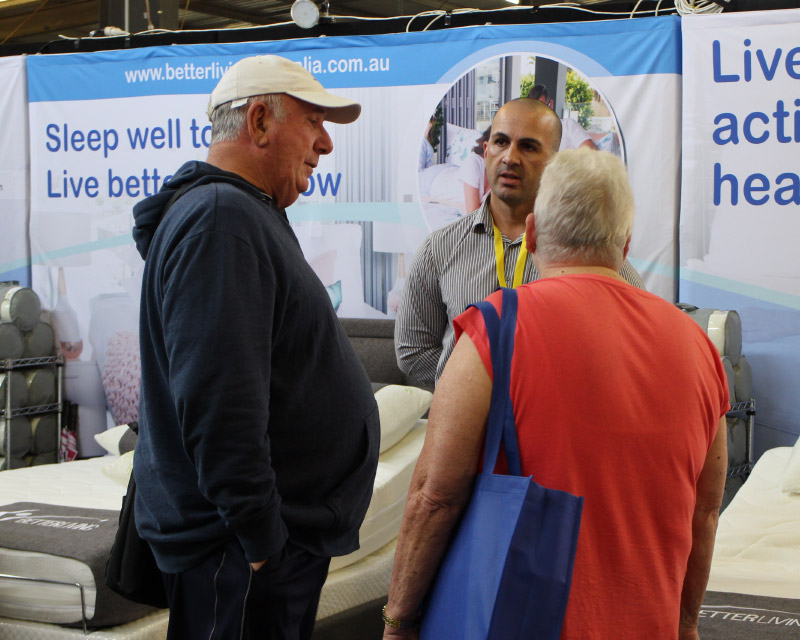 This was our first time being an exhibitor at the Mackay Expo and I am so impressed with the event organisers and support from our own local community. The team were so wonderful helping us with marketing designs and keeping up well informed throughout the lead up to the event. We were very pleased with our own companies success, as the phone started ringing the day the official event guide was added to our local newspaper – days before the event event began.
We had a great time at the Mackay Expo! The exposure and new leads brought in by representing our company to many locals has seen an increase in requests for quotes and a substantial increase in brand awareness within our community as well.
It was our first Expo. We did very well making well over what we had expected. The crowd filtered through pretty steady for the three days. Set up and make up was really easy. We are keen to participate again next year.
We were very pleased with the success of this years show, we have generated alot of interest in our products and we expect the majority of this interest to be turned into jobs.
Goanna Brewing love attending the Mackay Expo. It allows us to showcase our product to the locals. It is a great opportunity to meet potential customers so they can see, feel and taste our product in person in a fun relaxed atmosphere.
Did you make any purchases at this event?
Do you intend to make any purchases at a later date from an exhibitor you saw at this event?
How would you rate this event overall?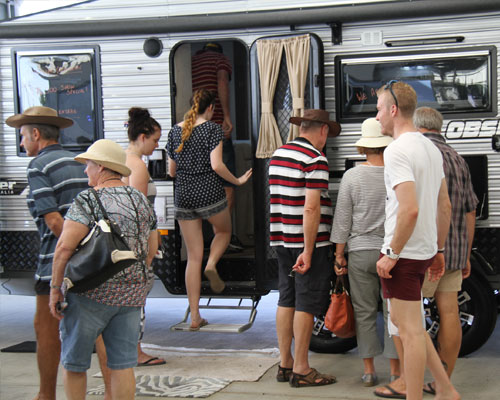 I recently moved to Mackay and thought this event was unreal! It exceeded my expectations. There were may more caravans and stands than I anticipated. My biggest regret was not allocating enough time to see and enjoy all of the Expo. I will take my time next year and ensure I see everything this great show has to offer!
We thoroughly enjoyed our three hour walk around – could've spent the whole day!
It was a great event. The exhibitors were friendly and products were great value.
Was a lovely morning spent at the Expo, perfect weather. Watched Ronnie cook up a tasty damper, enjoyed a cold Frosty Mango drink, bought a few little things and checked out some Camper Trailers.
The event was great! Great range of exhibitors.
A good event to showcase the latest gear.
Great variety to cover everyone's interests.
WEBSITE STATISTICS
(WEEK OF EVENT)